Categories
Salvage 3.1
Friday, May 13, 2016, 1:30-7:00pm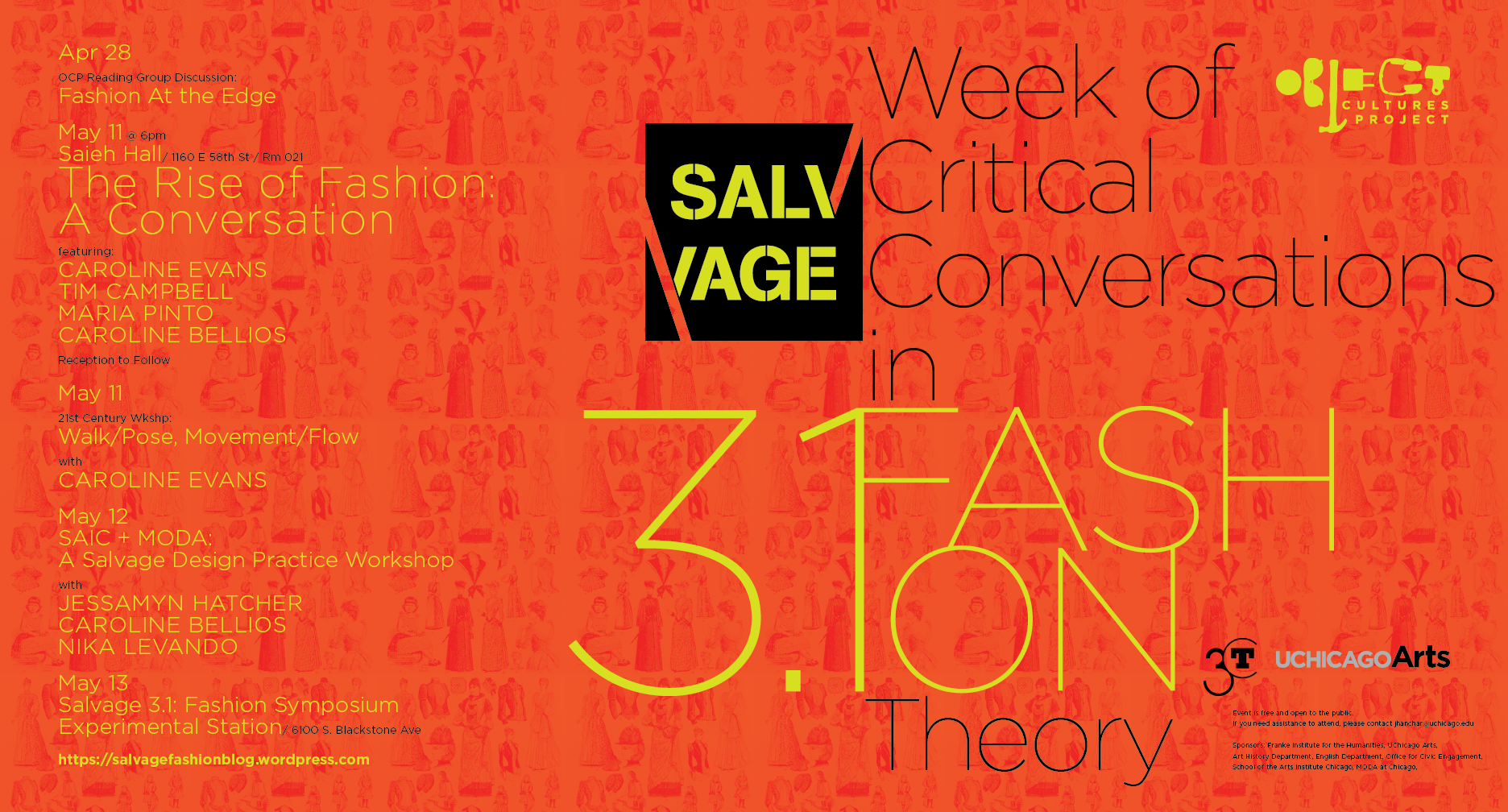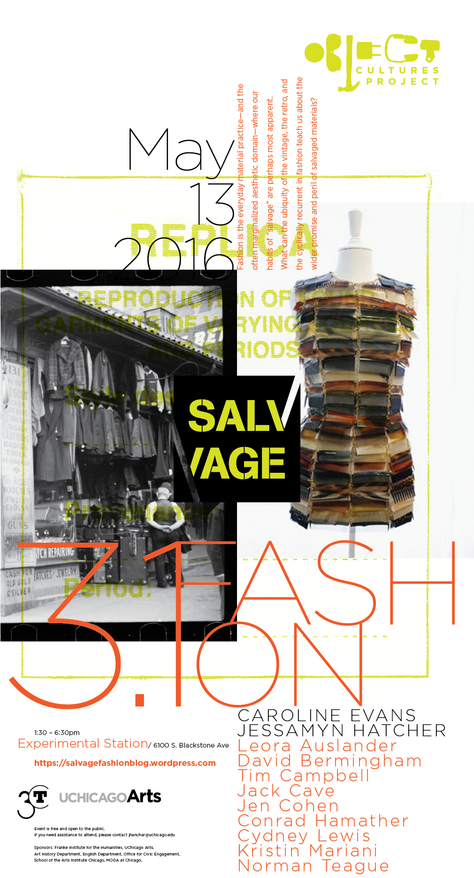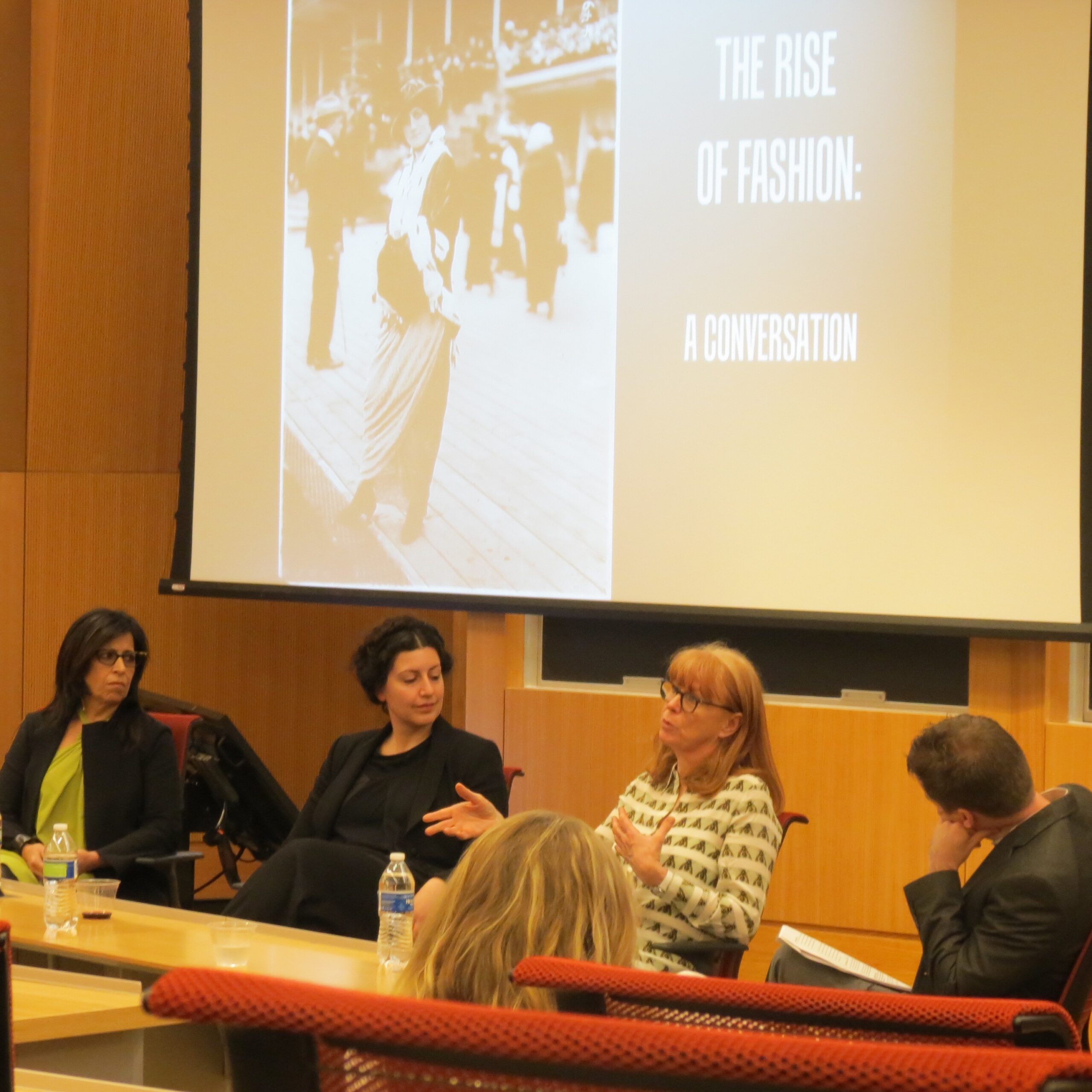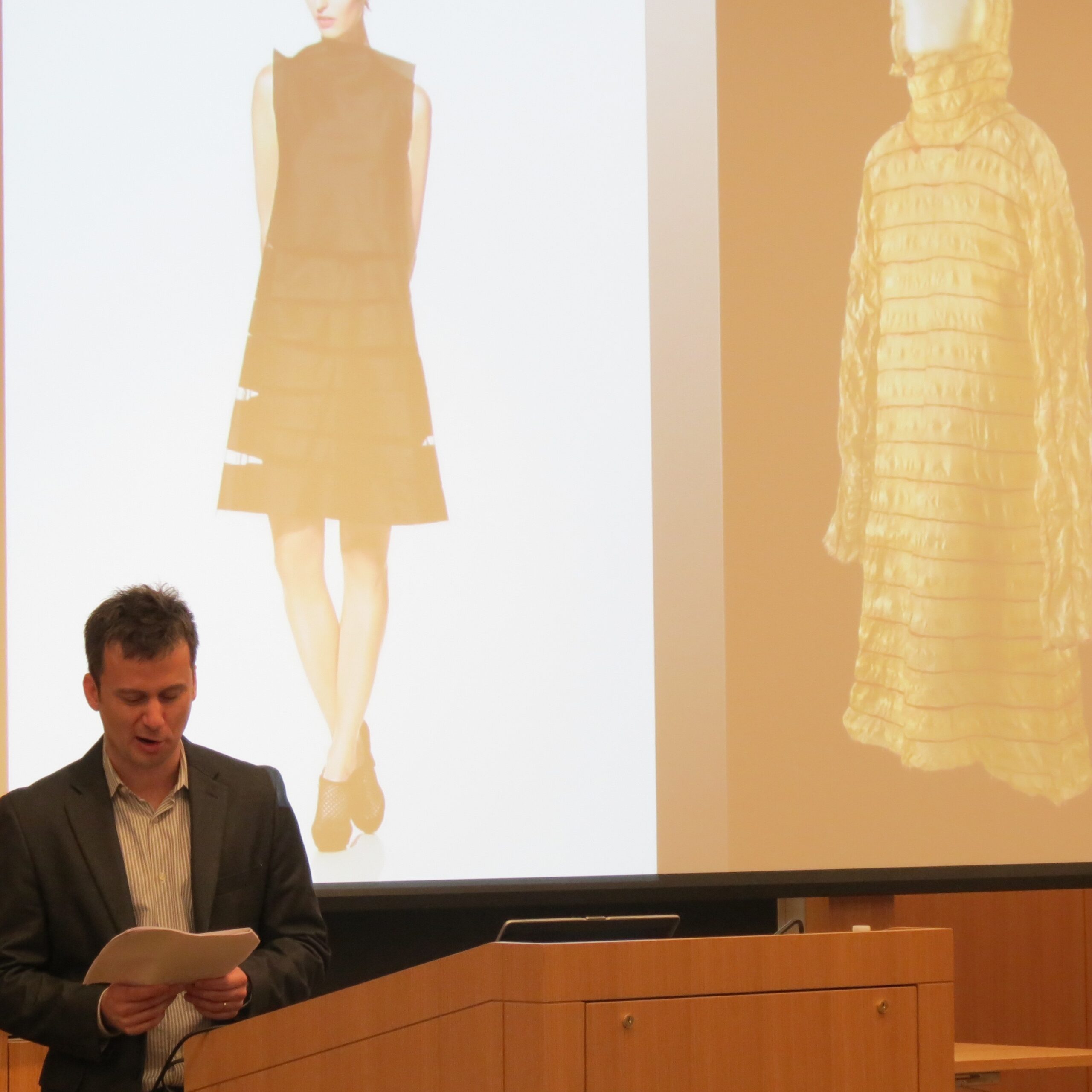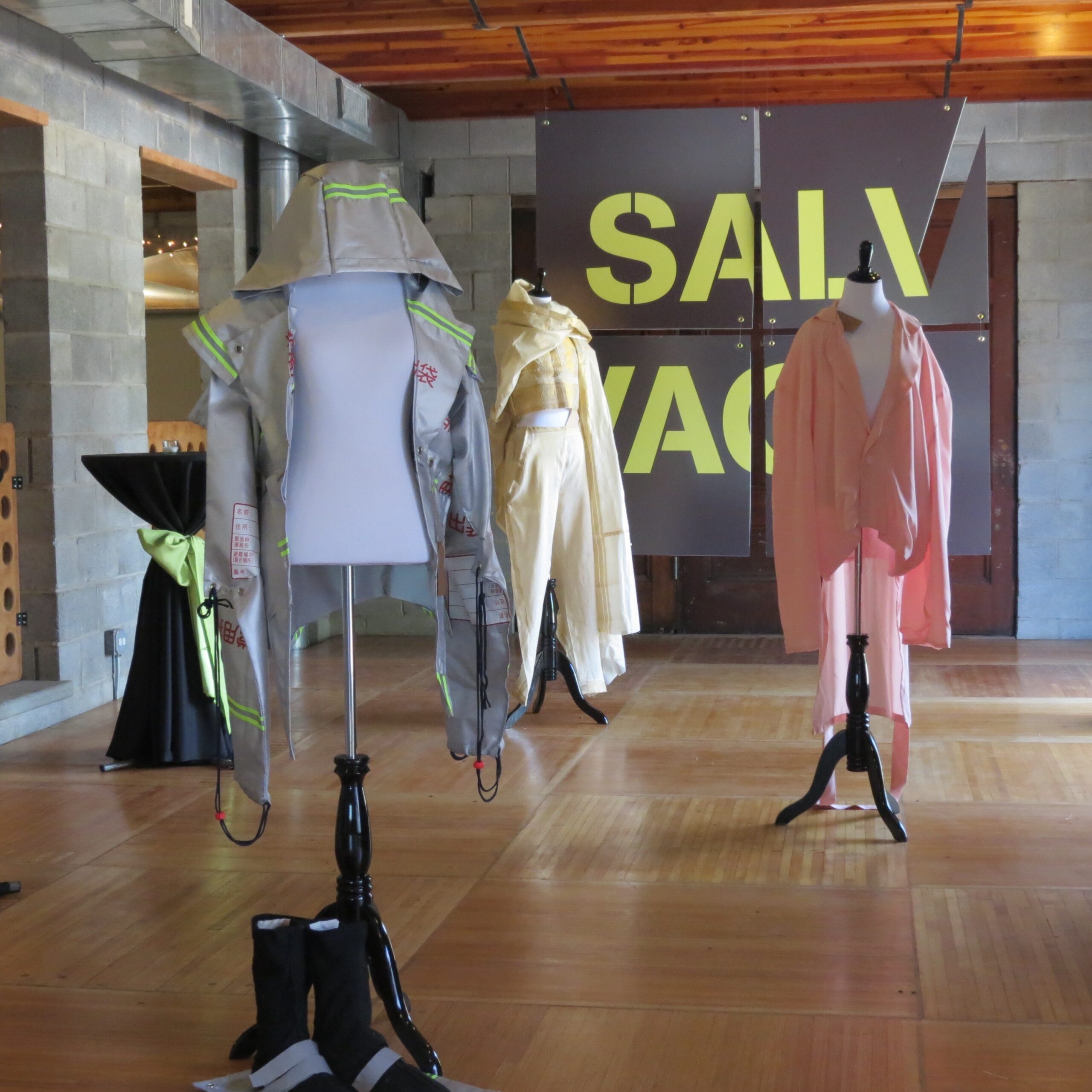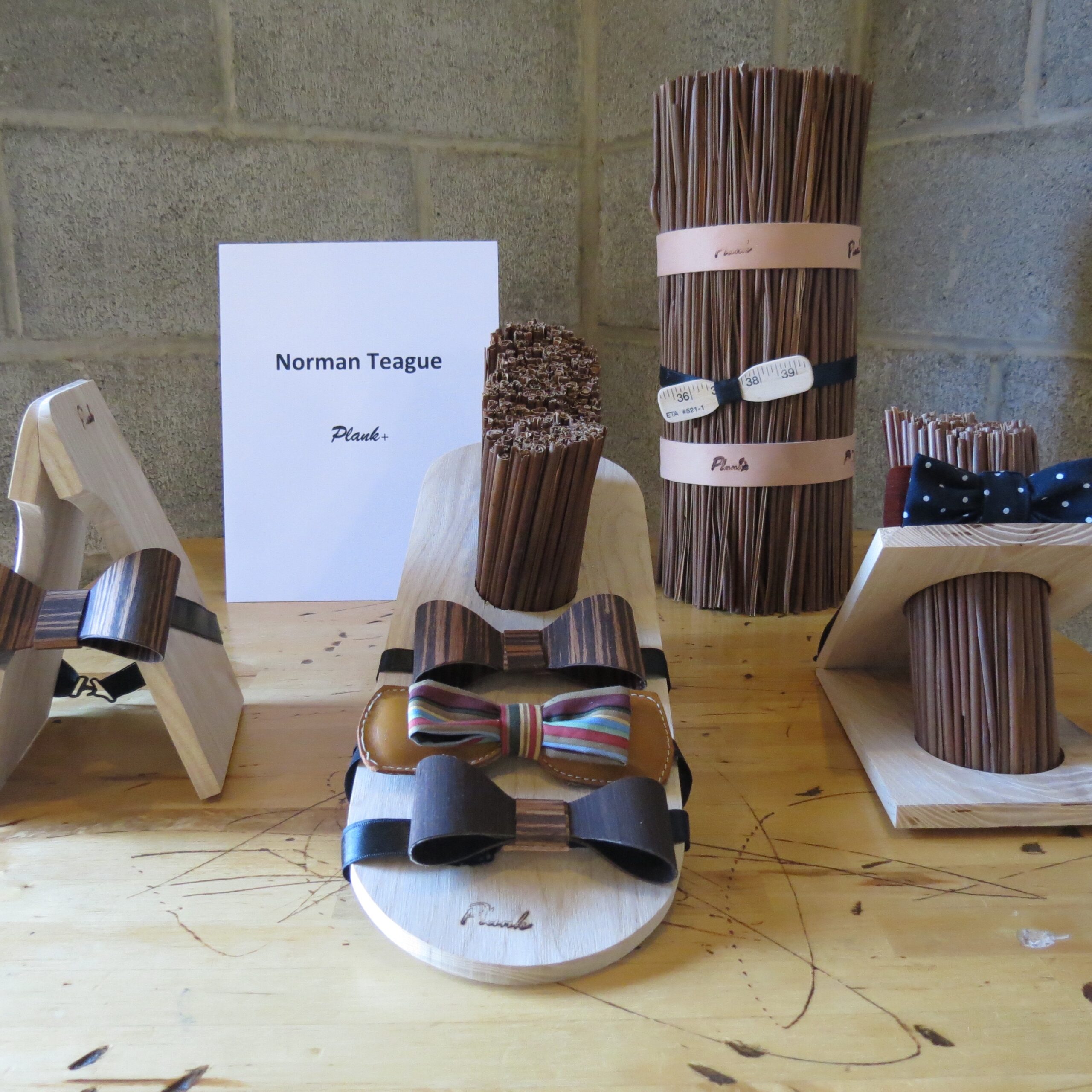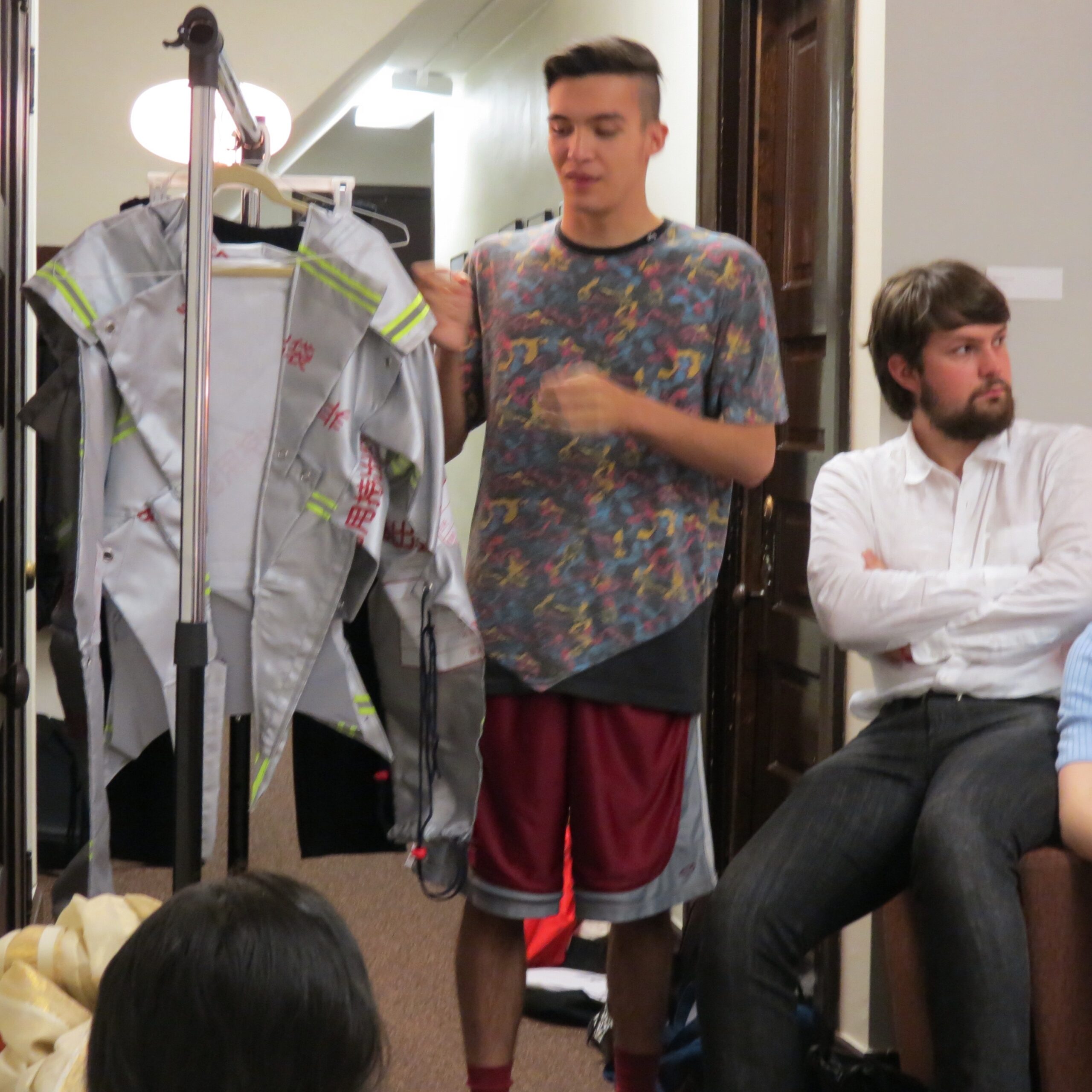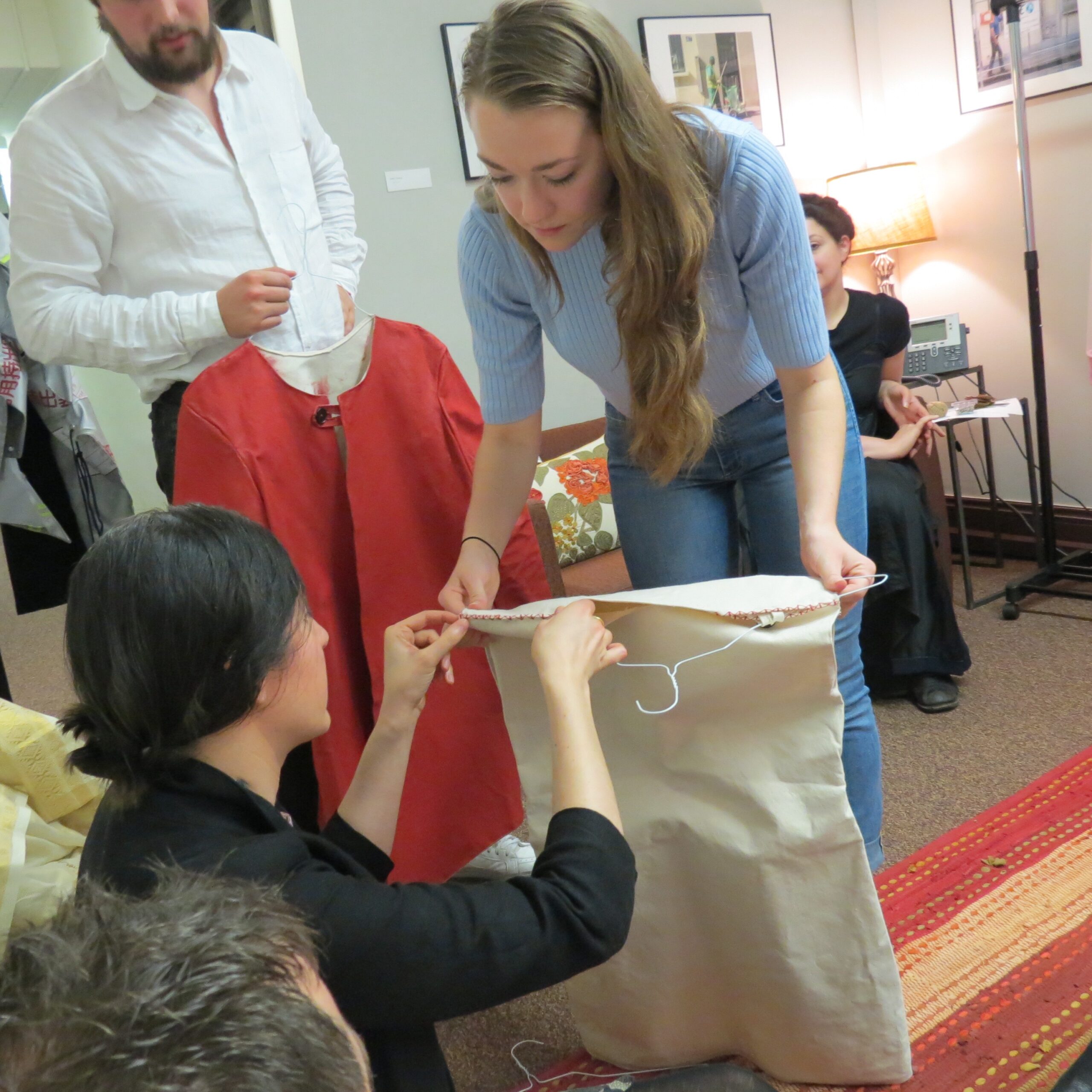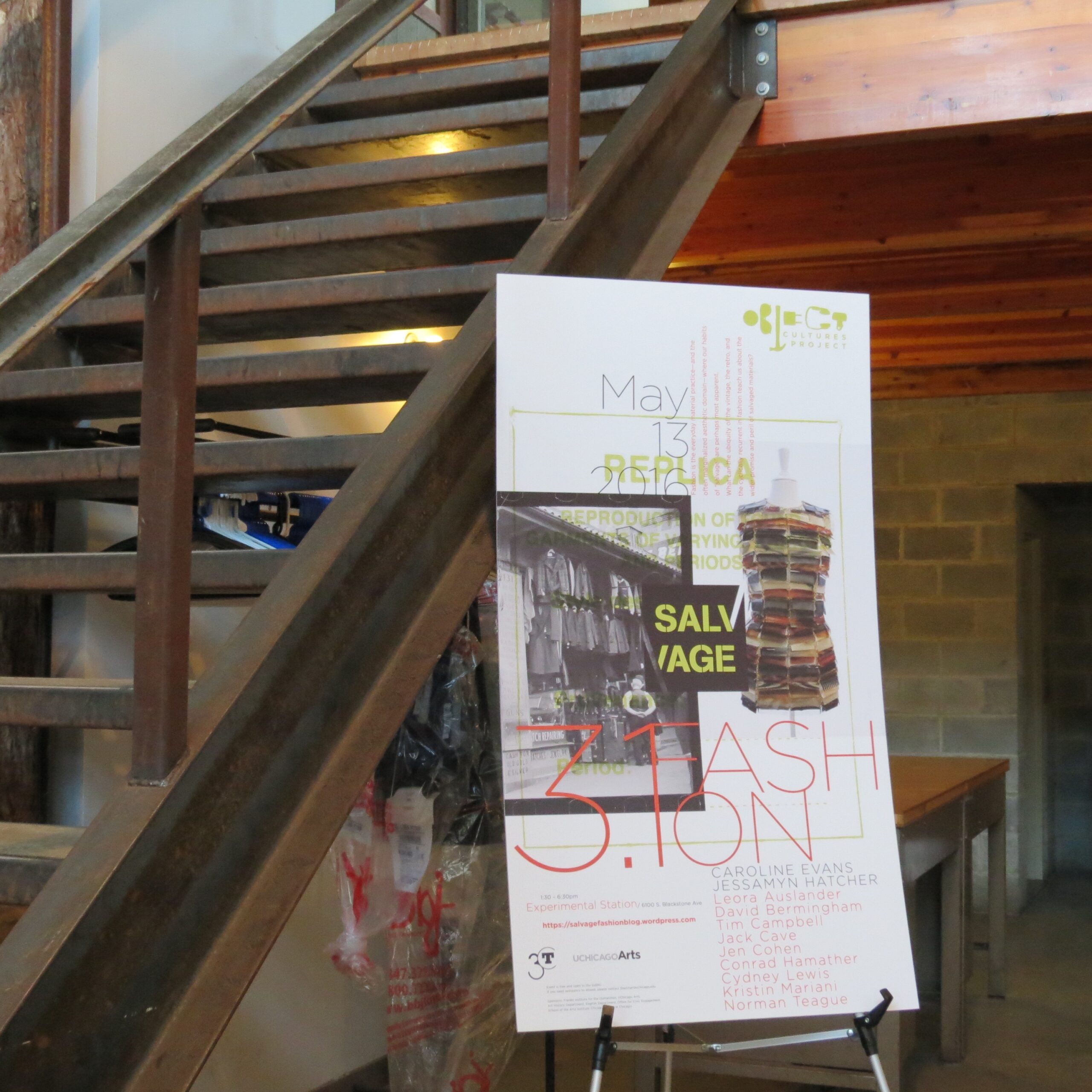 Fashions of dress are paradigmatic drivers of material obsolescence. Yet at the same time, fashion is the marginal aesthetic practice where 'salvage' is most on the surface. In part, the ubiquity and ordinariness of the vintage, the retro, and the cyclically recurrent in fashion put the oppositional charge of the act of salvage in question.
Moreover, the robust salvage practices and commentaries in fashion also promise generative lessons about the wider prospects of salvaging as a process of reclamation and renewal. Likewise, fashion's promiscuous borrowings of past styles raise pointed questions about the elusive boundaries between material and immaterial resurrection.
1:30-2:00pm / Introductory Remarks: Tim Campbell, (UChicago, English)
2:00-3:00pm / Panel One: "The Trace of Denise Poiret"
Keynote: Caroline Evans, (Central St. Martins, Fashion History and Theory)
Respondent: Leora Auslander, (UChicago, History)
Q&A
3:00-3:15pm / Coffee
3:15-4:15pm / Panel Two: "Twenty-One Dresses: On Salvaging a Trunk of Callot Soeurs Gowns"
Keynote: Jessamyn Hatcher, (New York University, Fashion Studies)
Respondent: Jen Cohen, (UChicago, Art History)
Q&A
4:15-4:30pm / Coffee
4:30-5:30pm / Panel Three: "Local Practitioners"
David Bermingham (Artist): "Representing Queer Bodies through Reclaimed Materials"
Jack Cave (Designer): "Re-engineering the Discarded and the Over-looked to Inspire High-Fashion"
Cydney M. Lewis (Architect, Artist): "Material Dressing"
Kristin Mariani (SAIC, Fashion Design): "Repetition, Real Time, and the Reproduced"
Moderator: Conrad Hamather (SAIC, Fashion Design)
Q&A
5:30-6:00pm / MODA Student Salvage Design Exhibition with Norman Teague (Artist, Designer) + Cocktails
6:00-7:00pm / Dinner
This event is co-sponsored by UChicago Arts, The Franke Institute for the Humanities, Art History Department, Department of English, Office for Civic Engagement, School of the Art Institute of Chicago, and MODA at Chicago.