Categories
Manu Goswami
Producing India: From Colonial Economy to National Space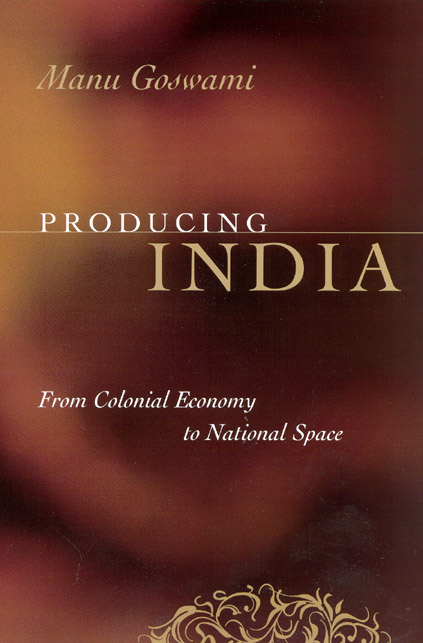 When did categories such as a national space and economy acquire self-evident meaning and a global reach? Why do nationalist movements demand a territorial fix between a particular space, economy, culture, and people?
Producing India mounts a formidable challenge to the entrenched practice of methodological nationalism that has accorded an exaggerated privilege to the nation-state as a dominant unit of historical and political analysis. Manu Goswami locates the origins and contradictions of Indian nationalism in the convergence of the lived experience of colonial space, the expansive logic of capital, and interstate dynamics. Building on and critically extending subaltern and postcolonial perspectives, her study shows how nineteenth-century conceptions of India as a bounded national space and economy bequeathed an enduring tension between a universalistic political economy of nationhood and a nativist project that continues to haunt the present moment.
Elegantly conceived and judiciously argued, Producing India will be invaluable to students of history, political economy, geography, and Asian studies.
2004 | 400 pages