June 29, 2021
Remembering Lauren Berlant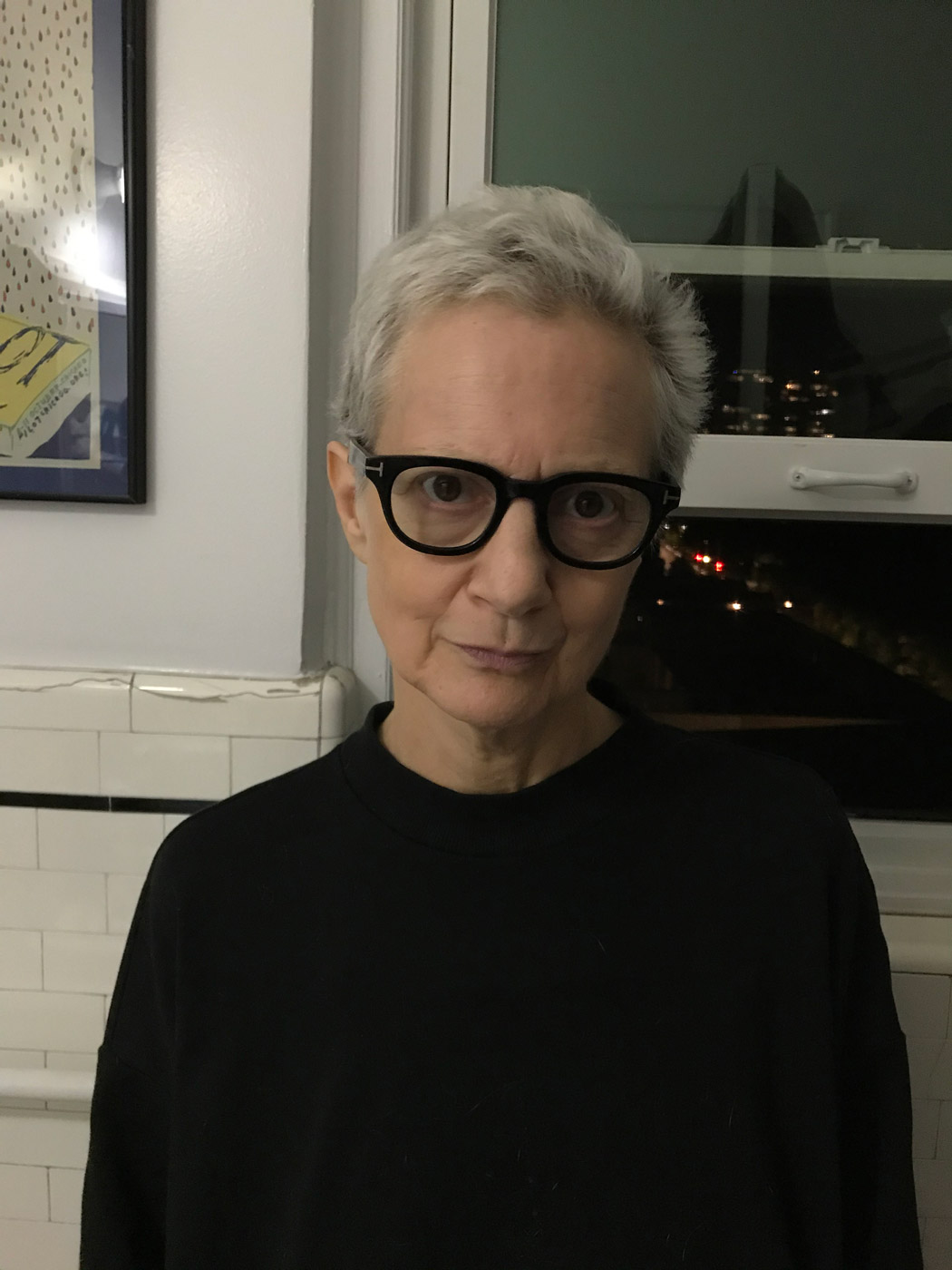 At 3CT we mourn the death of our beloved colleague and friend Lauren Berlant, who passed away in the early morning of June 28, 2021. This is an unfathomable loss to our intellectual community and a time of personal grief for those of us who loved Lauren.
Lauren's brilliance, the sheer speed with which they converted an impression into an eloquent thought, their wit, playfulness, generosity, and commitment to pedagogy, radical politics, and critical theory made them a formidable force within our collective. Lauren showed up, as they liked to say—for when Lauren was present Lauren was fully so. And they were attuned to the world, attentive to the possibilities for and incoherencies in our connections, attachments, and forms of solidarity-making.
Lauren was interested in the politics of reproduction and the forms of opening made possible in the process of iteration. They highlighted attachment's specific structure of relationality, attending to how certain attachments remain powerful even "as they work against the flourishing of particular and collective beings."¹ Rather than romanticize resistance, Lauren emphasized the modes of genre-stretching that attenuated conventional norms without undoing them. Even "blockages or surprises are usually part of the convention and not a transgression of it, or anything radical," they write. "They make conventionality interesting and rich, even."²
Whether in their analyses of national sentimentality, or the comedic joke, or something as specific as Donald Trump's comb-over, Lauren drew our attention to the ways in which fantasies and practices of belonging "operate imprecisely, in interaction with complicated and contradictory environments of living."³ Their attunement to the ways in which people "live their fantasies incoherently," in "uneven practices of attachment and attention," offered up a radical account of politics that demanded retheorizing humans' relation to the everyday, to practices of attachment that were no longer doing (or never did) affirming work, to questions of ambivalence and disappointment, to the desire to be "in proximity to okayness," to our uneven and often contradictory aspirations of the "good life," and to the potentials that remained available through the activity of living.
Lauren joined 3CT shortly after its establishment in 2004 and was a vital collaborator on our project of theorizing the present. Lauren was a lively occupant of 3CT's former address at Wilder House, where they transformed their fellow's office into a writing retreat and space for quieter conversations. In 2010 they created our Worlding, Writing initiative, which explores new modes of writing and reading—not in an effort to affirm expertise but to imagine productive idioms for critical engagement and assemble novel ways of attending to socio-political phenomena. As they wrote in the project description, "A project of writing differently inevitably raises the question of reconceiving the historical present . . . Producing knowledge amidst transition requires a vigorous experimentality that attends to what is unfolding, what seems discontinuous, and what remains suspended in the poetics of mediation itself." The 2018 conference The Soup Is On: Experiment in Critical Practice showcased what was to become Lauren and Kathleen Stewart's book, The Hundreds, an experiment in form, attention, and generative worlding. This gathering aspired to jumpstart a community conversation about what critical thinking can look like, sound like, and be for. Most recently Lauren organized a series of conversations this spring on Critical University Studies: Academic Labor in Crisis Times, which grew out of a faculty study group on the subject. 3CT fellows intend to honor Lauren's commitment to fostering new forms of theorizing the contemporary world by establishing an annual graduate student conference in their name.
Identifying the complications rather than shying away from them, embracing the messiness of affectively laden political life, imagining the "it could have been otherwise" of a situation—these were ways that Lauren themself scaled the impasses and produced fresh, luminous, path-breaking work. They were a radical outsider whose capacity for creative estrangement made them one of the most imaginative, transformative thinkers of our time. Our thoughts are with Lauren's partner, Ian Horswill, and their two cats, Ru and Chi, whom Lauren cherished.
— Lisa Wedeen, with Shannon Lee Dawdy and Anna Searle Jones
¹ Cruel Optimism, 13
² The Female Complaint, 4
³ Cruel Optimism, 9