Categories
Speculative Design: Post-Petroleum Utopias
Friday, May 31, 2019, 8:30am-6:00pm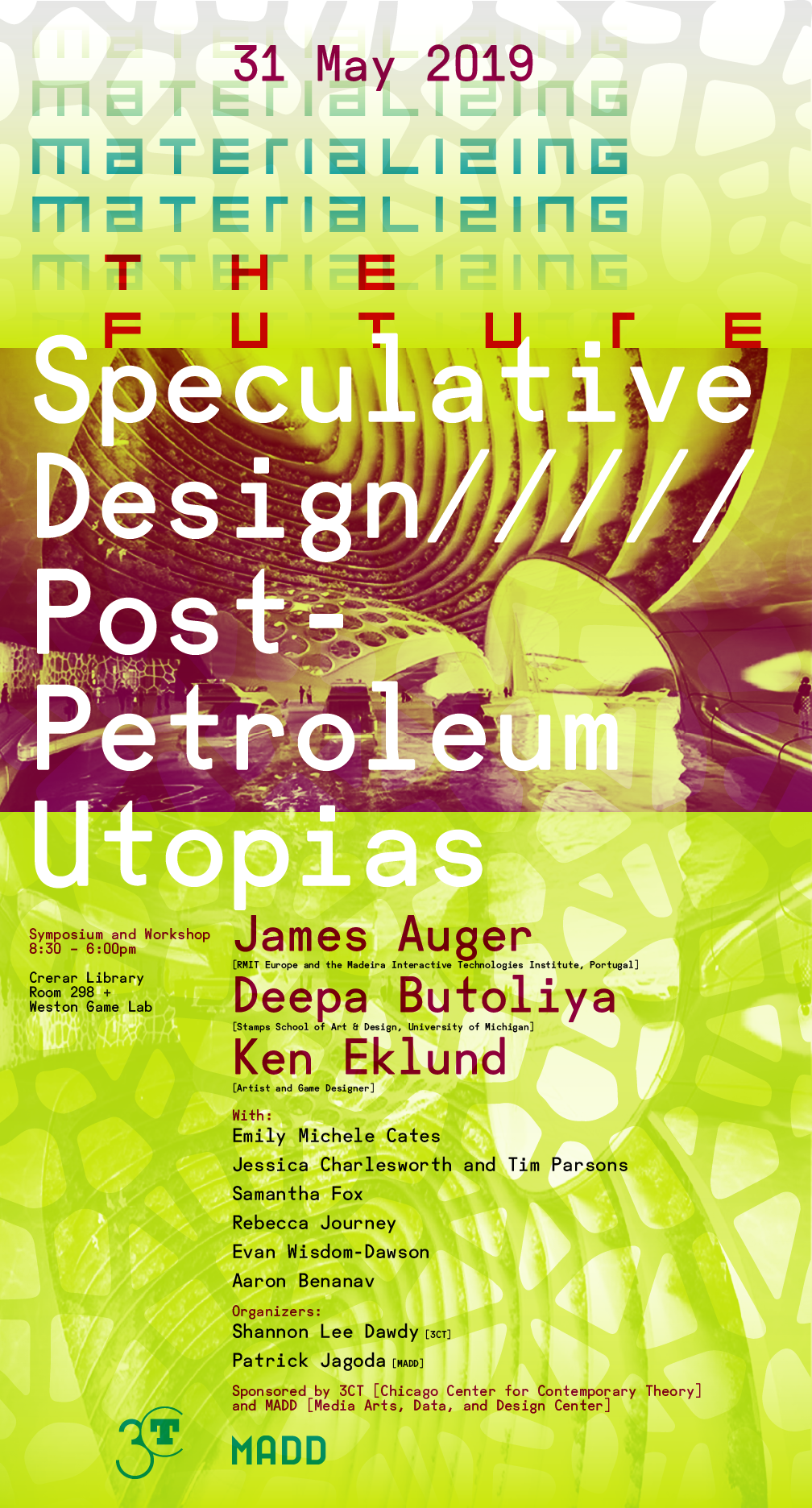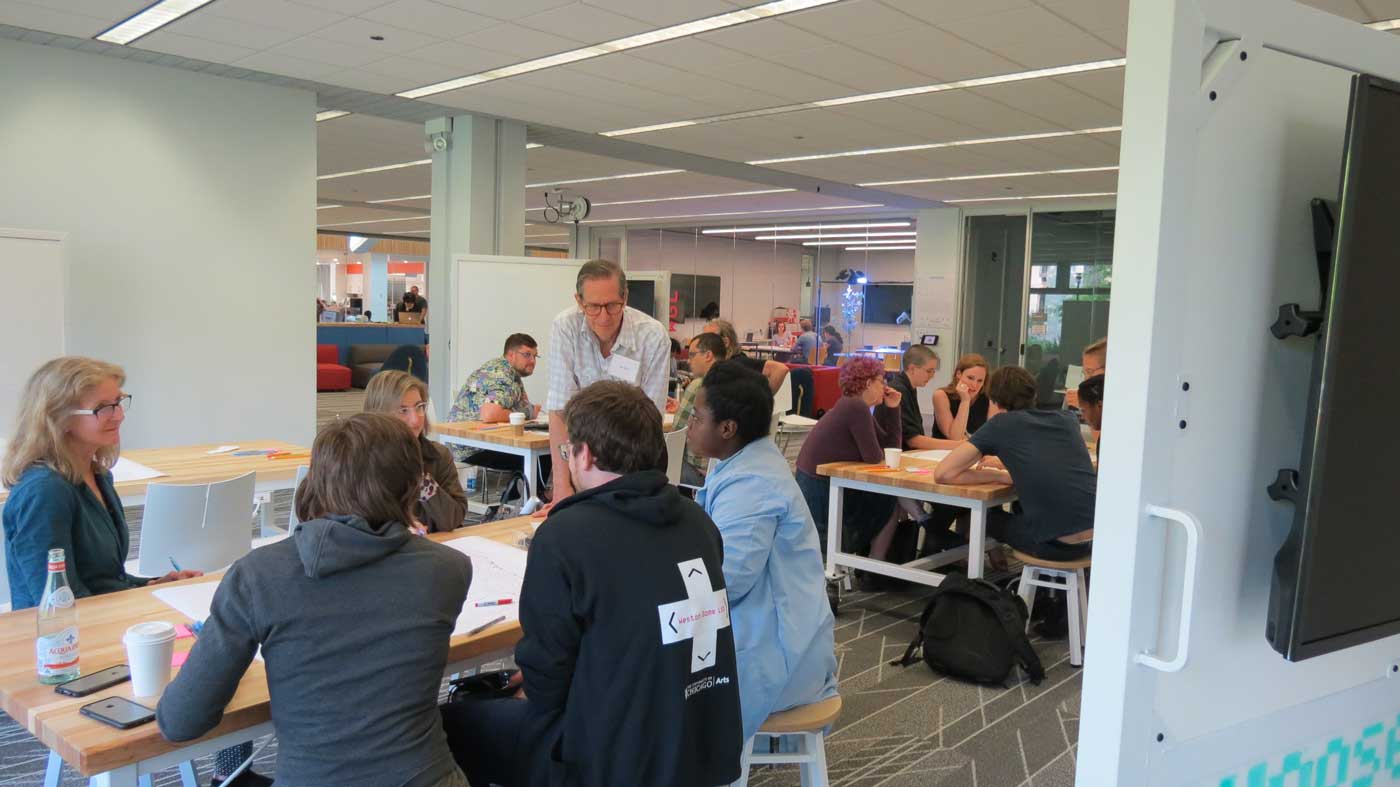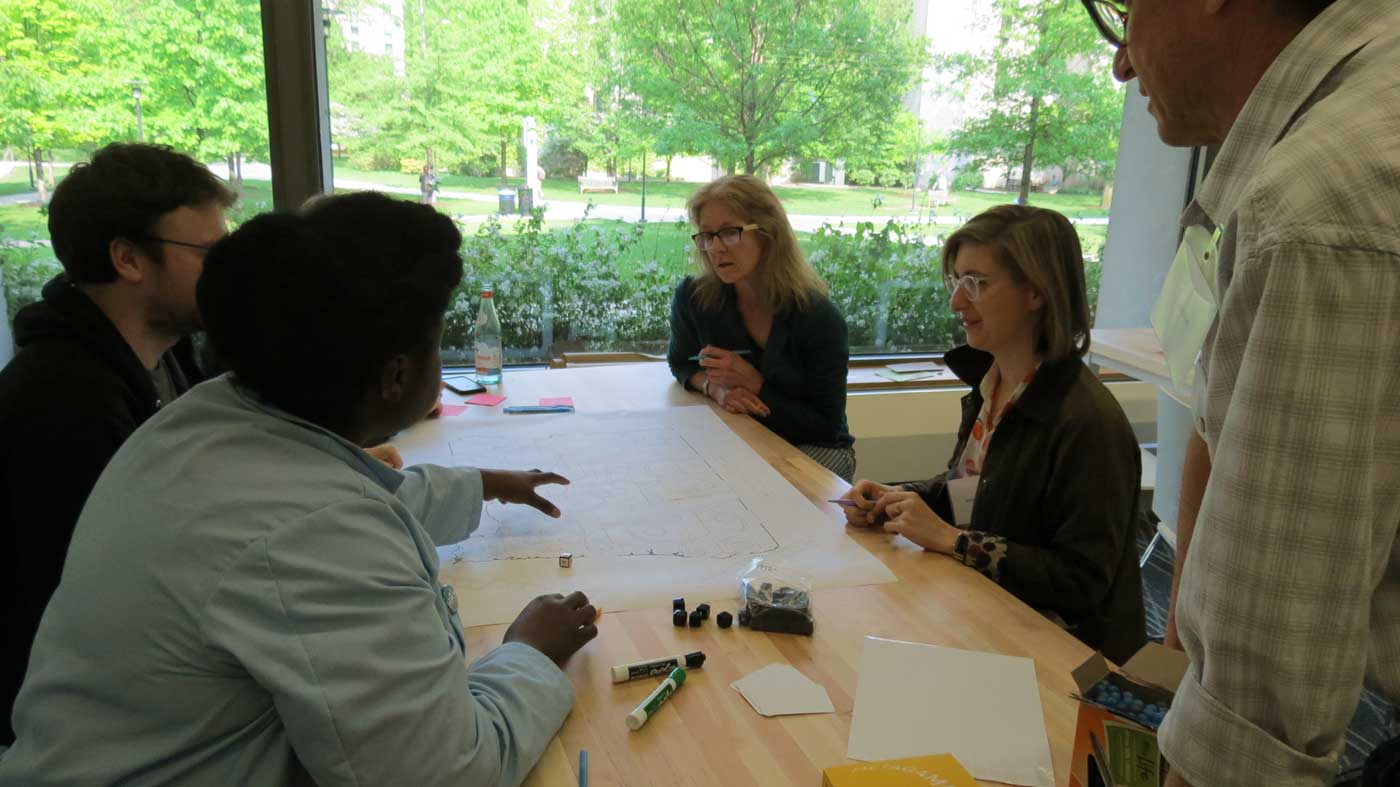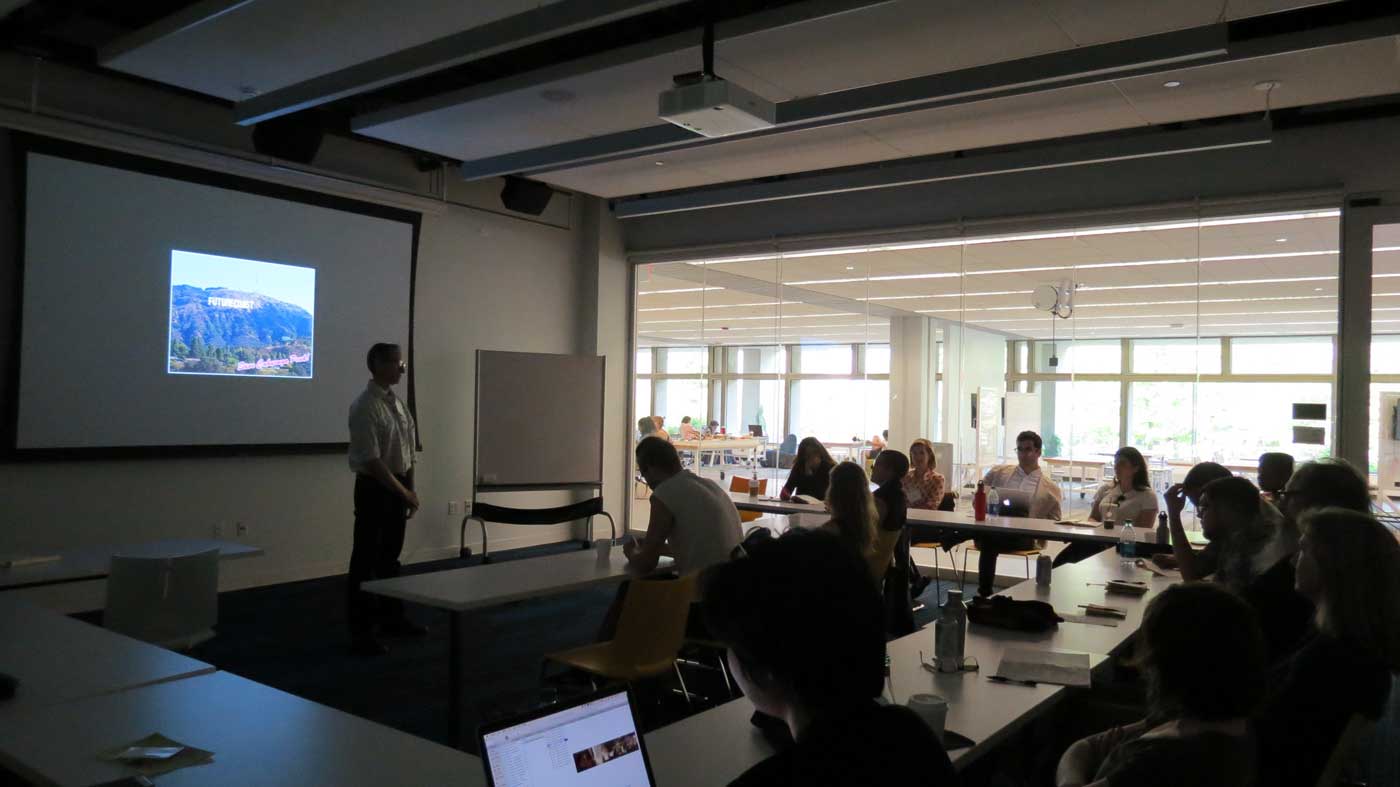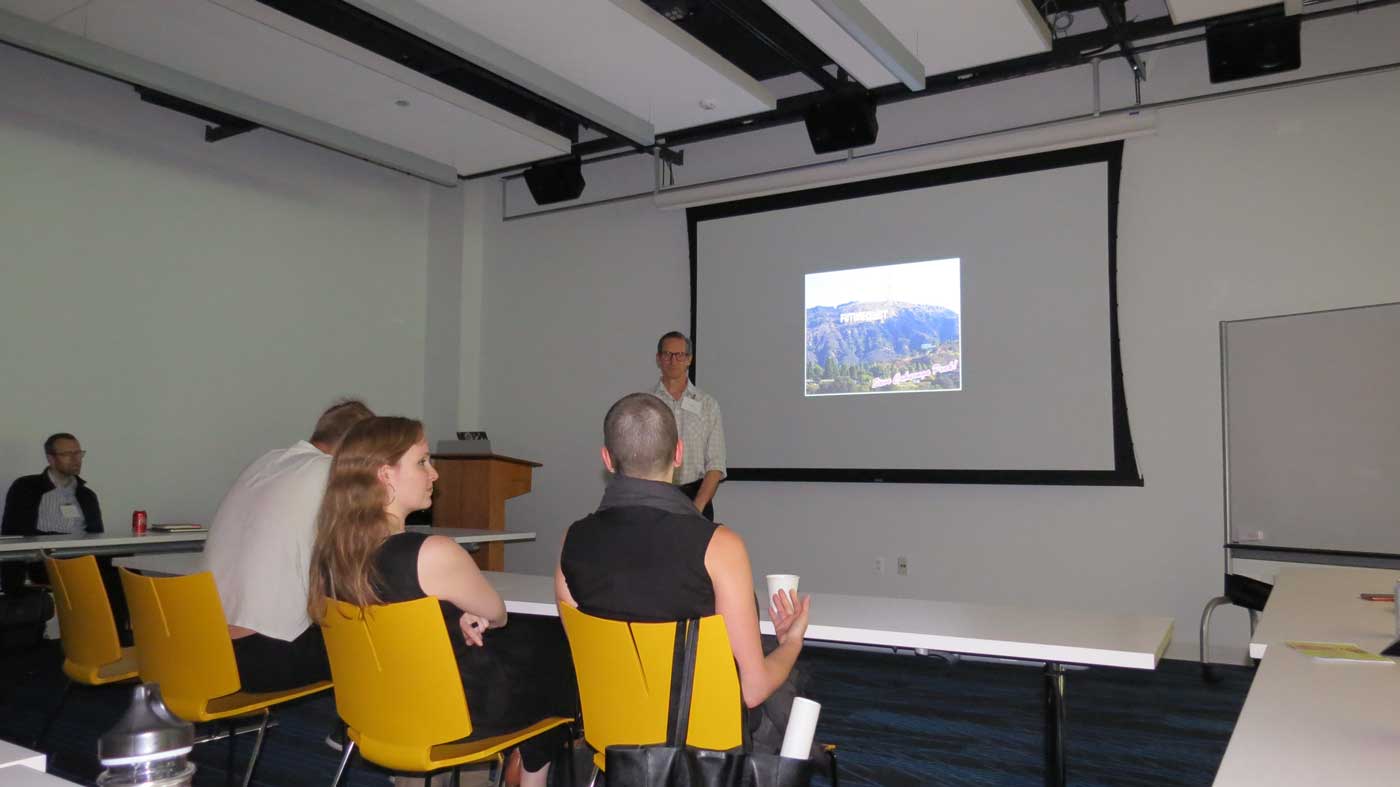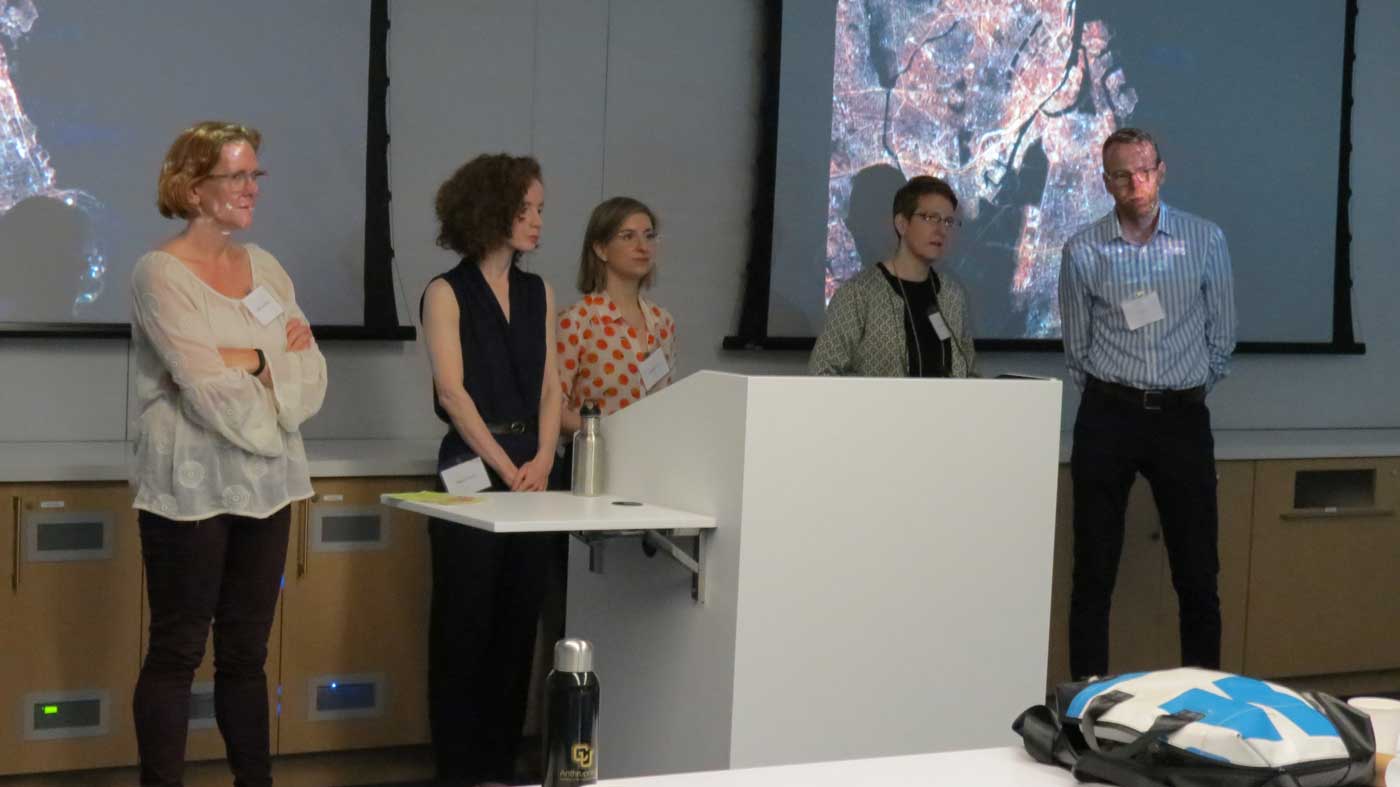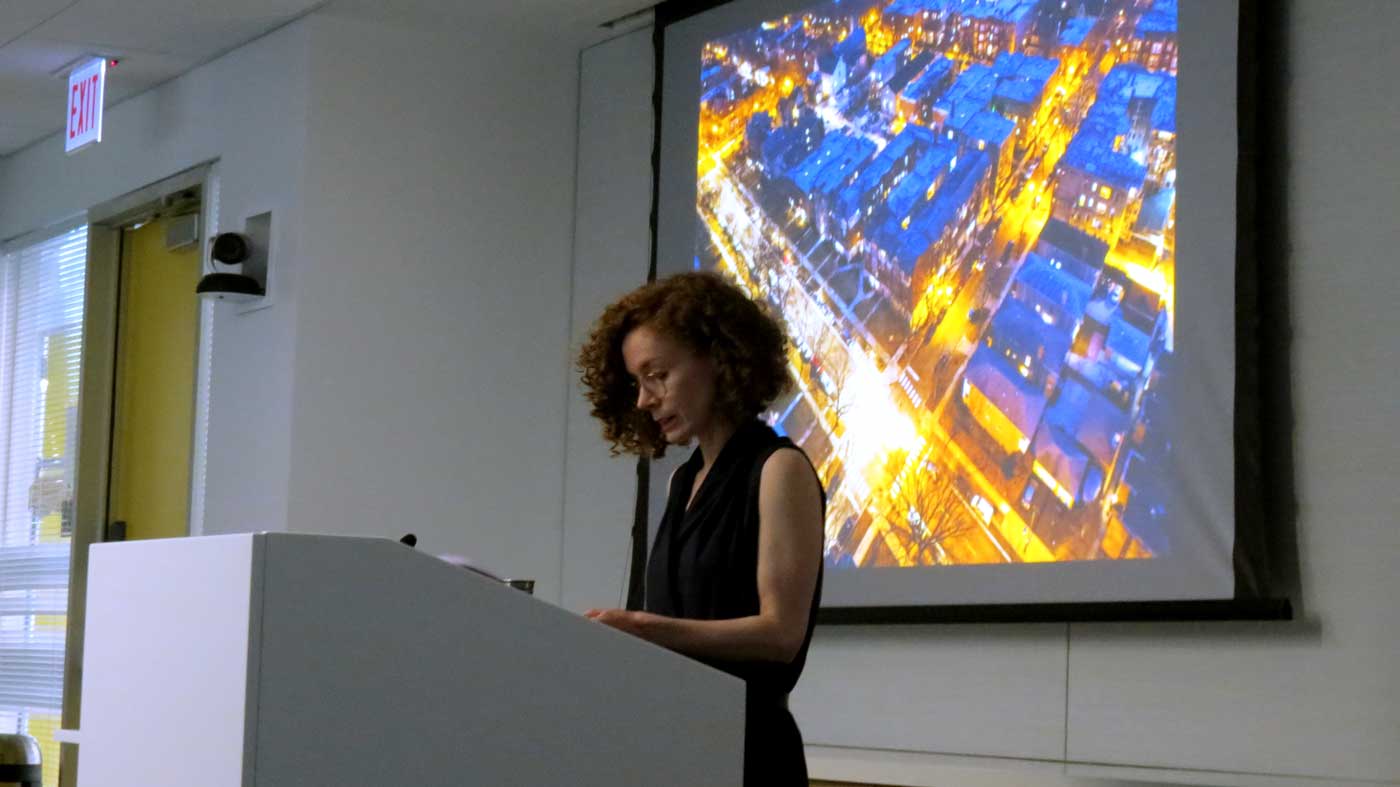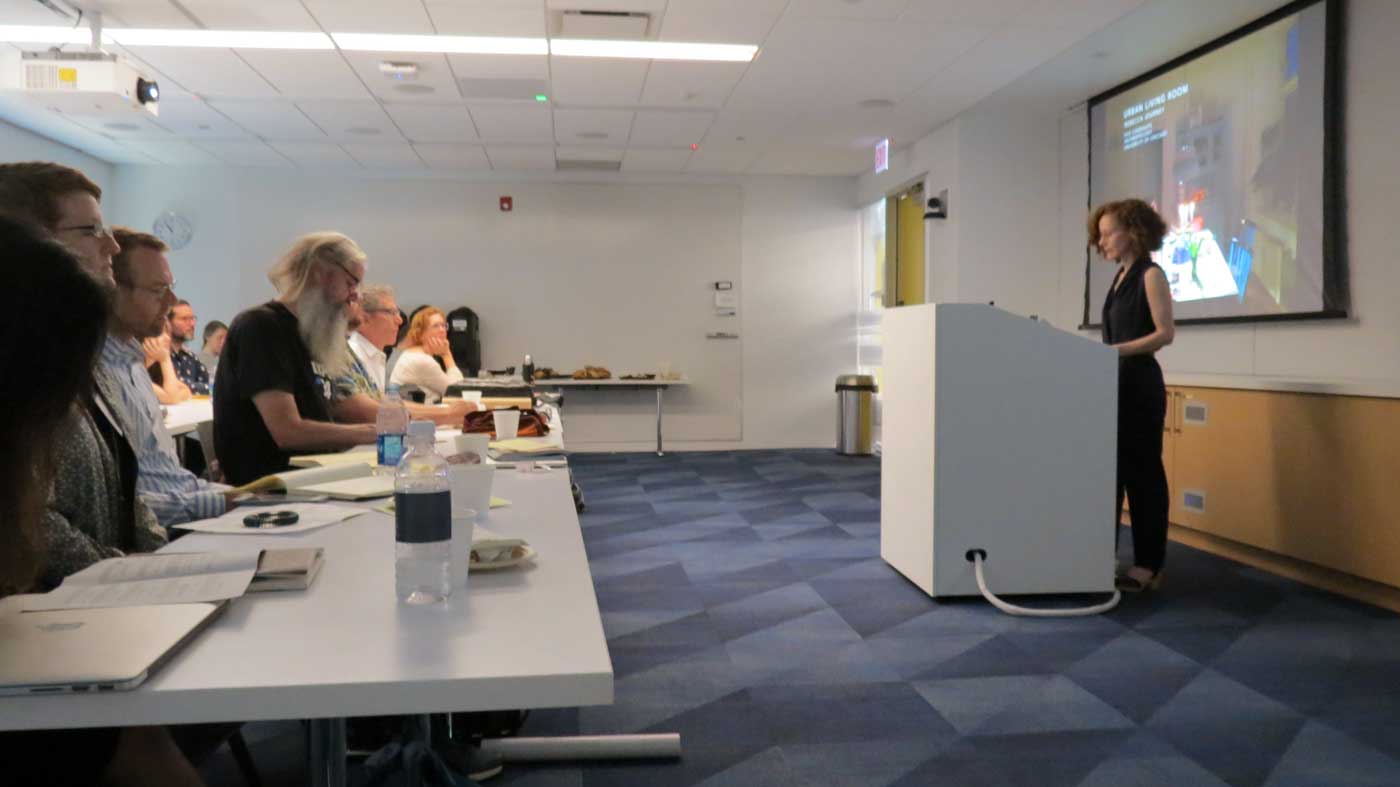 Speculative Design is a cyborg practice that harkens back to past futurist movements, insisting on a moveable spectrum between art and radical social science. The term embraces diverse practitioners motivated to open up the imagination around "wicked problems" (Dunne and Raby 2013). Perhaps no problem seems quite so wicked in the contemporary moment as climate change and human dependency on petroleum. What would it mean to imagine a world without oil and its derivatives? What sort of leaps are both necessary and possible? What possibilities does a multi-generational perspective open up—a future beyond our own lifetimes?
Keynote Speakers:
James Auger, Madeira Interactive Technologies Institute and RMIT Europe
Deepa Butoliya, Stamps School of Art & Design, University of Michigan
Ken Eklund, Independent Artist and Game Designer
8:30am — Breakfast and Opening Remarks
Shannon Lee Dawdy, 3CT/Anthropology, University of Chicago
Patrick Jagoda, Weston Game Lab/English/Cinema and Media Studies, University of Chicago
SESSION I: ARTIFACTS/SPACES
9:00am — Keynote I: "Post-Petroleum Utopias"
James Auger, RMIT Europe and the Madeira Interactiv eTechnologies Institute, Portugal
Petroleum utopias were based on extrapolations of the internal combustion engine and the machines that were built around them. From the dreams of superhighways in the late 1930s, through the growth of aviation via the jet engine and supersonic travel in the 1950s to the fantastic logical end of space exploration and colonisation in the cold war – burning fossil fuel equates to freedom. Or so we were led to believe… Speculating on utopia post-petroleum begins by dismantling the corporate dreams and agendas of the last century and re-mantling a version that aligns with the complex problems of today – a challenge far greater than landing on the Moon.
9:40am — "Future Climate [Hi]stories"
Jessica Charlesworth and Tim Parsons, Designers, parsons and Charlesworth, Chicago
The Future Climate [Hi]stories project began as a folkloric climate fiction about a group of activists known as 'The Charists' who are obsessed with carbon sequestration. The work aims to prompt discussion of our current predicament, where small actions feel futile unless repeated universally. We have since developed the project into a series of speculative design workshops and will share the process and results via a digital presentation.
10:00am — Coffee Break
10:20am — "The Afterlife of Utopia: Urban Renewal in Germany's Model Socialists City"
Samantha Fox, Postdoctoral Fellow, Zolberg Institute on Migration and Mobility, The New School, New York
This paper, based on a book project of the same title, looks at Eisenhüttenstadt, a city in eastern Germany founded in 1950 as Stalinstadt, East Germany's Model Socialist City that is now reinvigorating socialist urbanism, with its emphases on neighborly relationships, communal well-being, and creating conditions under which future generations might flourish, represents a novel form of urban renewal focused on the thriving of all residents as well as on the city's longevity in the face of climate change and energy scarcity.
10:40am — "Urban Living Room"
Rebecca Journey, PhD Candidate, Department of Anthropology, University of Chicago
This talk considers the sensory politics of green urbanism in Copenhagen, Denmark. It draws from an ethnographic study of green infrastructure design and experience centered on Copenhagen Municipality's Climate Plan to become carbon-neutral by 2025. Homing in on an inaugural initiative of the Climate Plan—the citywide LED conversion of Copenhagen's street lamps—it shows how an anthropology of atmosphere renders visible the fault lines of the Danish multicultural imagination.
11:00am — Discussion
11:20am — Keynote II: "Critical Jugaad: Marginal Designerly Practices from Beyond the Anglo-European Sphere"
Deepa Butoliya, Assistant professor, Stamps School of Art & Design, University of Michigan
Deepa Butoliya's talk will present the design and making perspectives from the Global South characterized by the term Jugaad. Exploring the idea of Jugaad as a spectrum of critical making practices, Butoliya brings forth several examples from the Global South that question approaches to design futures and other mainstream speculative and critical design practices. Butoliya's talk will ask and address provocative questions on our understanding of post-petroleum futures.
12:00pm — Lunch
SESSION II: UTOPIA/DYSTOPIA
1:00pm — "Nuclear Heritage"
Emily Michele Cates, Master of Design Candidate, School of the Art Institte of Chicago
Nuclear Heritage explores a future of energy in which nuclear power has replaced fossil fuels. Nuclear waste is passed down through familial bloodlines as a form of inheritance, ensuring that its burial locations are not lost or forgotten. The narrative follows a fictional character after the recent death of her mother. As the youngest daughter she inherits a map and set of surveyor's tools, becoming the new steward of her family's nuclear heritage.
1:20pm — "Seeds of the Apocalypse"
Evan Wisdom-Dawson, PhD Candidate, Department of English, University of Chicago
The Svalbard Global Seed Bank—also known as the Doomsday Vault—operates at a nexus of global infrastructure and speculative design, and as such it embodies a radical contradiction: it is both a crucial cog in the agro-capitalist complex, and an ark that promises to outlast said complex. An archive both for and against the apocalypse, the Seed Bank highlights the crucial role of seeds for humanity in the context of the climate change crisis.
1:40pm — "Abundance Is a Social Relation"
Aaron Benanav, Harper and Schmidt Felow, Society of Fellows in the Liberal Arts, University of Chicago
This paper examines the history of utopian thinking around the idea of abundance to argue that abundance is not a technological threshold that society will eventually cross but rather a mode of organization that society could adopt to overcome 'scarcity mentalities' and the forced choices with which they are associated. Abundance is as possible in a world of eco-austerity and energy transition as in any other.
2:00pm — Discussion
2:20pm — Coffee Break
SESSION III: DESIGN PRESENTATION AND GAME WORKSHOP
2:30pm — Keynote III: "Authentic Fictions and Immersions"
Ken Eklund, Independent Artist and Game Designer
Eklund's "authentic fictions" immerse people in alternate realities that play out in and illuminate the real world. Ken will tell us how he finds work making innovative games for museums, universities, and public media, and share insights on how what-if games and storymaking play can help us collaboratively imagine better futures.
3:10pm — Game Workshop: "Premonitaeology: A Ludic Challenge"
Ken Eklund
Now that we can successfully bring objects back from the future into our time, we seek budding premonitaeologists to suss out the objects' uses and purposes. In this workshop, we will be examining a gameboard recovered from the year 2044 and collaborating on theories of why the game was invented and how it is played. Many of the game pieces are missing, so bonus points go to workshoppers who can re-create them and devise a playable game.
5:00pm — Reception
James Auger is an associate professor in design at RMIT Europe and the Madeira Interactive Technologies Institute. His work explores ways through which practice-based design research can lead to more considered and democratic technological futures.
Aaron Benanav studies the history of capitalism in modern Europe and the wider world in order to produce a critical history of unemployment in the twentieth century. Currently, he is completing two books: A Global History of Unemployment: Adventures of an Economic Concept and A World Without Work: Surplus Populations in the World Economy.
Deepa Butoliya's research is located at the intersection of models of knowledge and critical thinking emerging from multiple and global perspectives. Deepa earned an MFA in Industrial Design from the University of Illinois at Chicago. Along with a work experience that spans across architecture and design, Deepa has taught design courses at the Carnegie Mellon University, the University of Illinois at Chicago, and now the University of Michigan.
Emily Cates' work involves the creation of falsified evidence. Objects and text merge fact and fiction producing, anomalies within institutional records, questioning the ways in which the past is documented and recorded. She received a Bachelor of Science in Multidisciplinary Design and a minor in Book Arts from the University of Utah in 2015.
Ken Ekland is an independent artist, writer, and game designer. Most recently, Ken has been working on speculative design as Visiting Artist at the School for the Future of Innovation in Society at Arizona State University, and resident artist with Pacific Northwest College of the Arts.
Samantha Fox (PhD Anthropology, Columbia 2018) is currently the Postdoctoral Fellow in Climate Change and Migration at the Zolberg Institute on Migration and Mobility at the New School for Social Research. Her work draws on visual anthropology via documentary photography, the curation of found materials, and data visualization.
​
Rebecca Journey is a PhD Candidate in Anthropology at the University of Chicago who works at the intersection of urban anthropology, science and technology studies, the environmental humanities, and the anthropology of design.
Tim Parsons and Jessica Charlesworth run Parsons & Charlesworth, an art/design studio based in Chicago. Jessica teaches speculative design methods in the Designed Objects department at School of the Art Institute of Chicago and graduated from Design Interactions at the Royal College of Art.
Evan Wisdom-Dawson is a PhD student in the Department of English at the University of Chicago, and a SSHRC Doctoral Fellow. Her research considers the social, cultural, and political paradigms of climate apocalypse narratives across media. She received her BA and MA in English from McGill University.