Categories
Dorit Geva
Hungary's Ordonationalism and the Re-Articulation of Neoliberalism
Monday, May 20, 2019, 4:00-5:30pm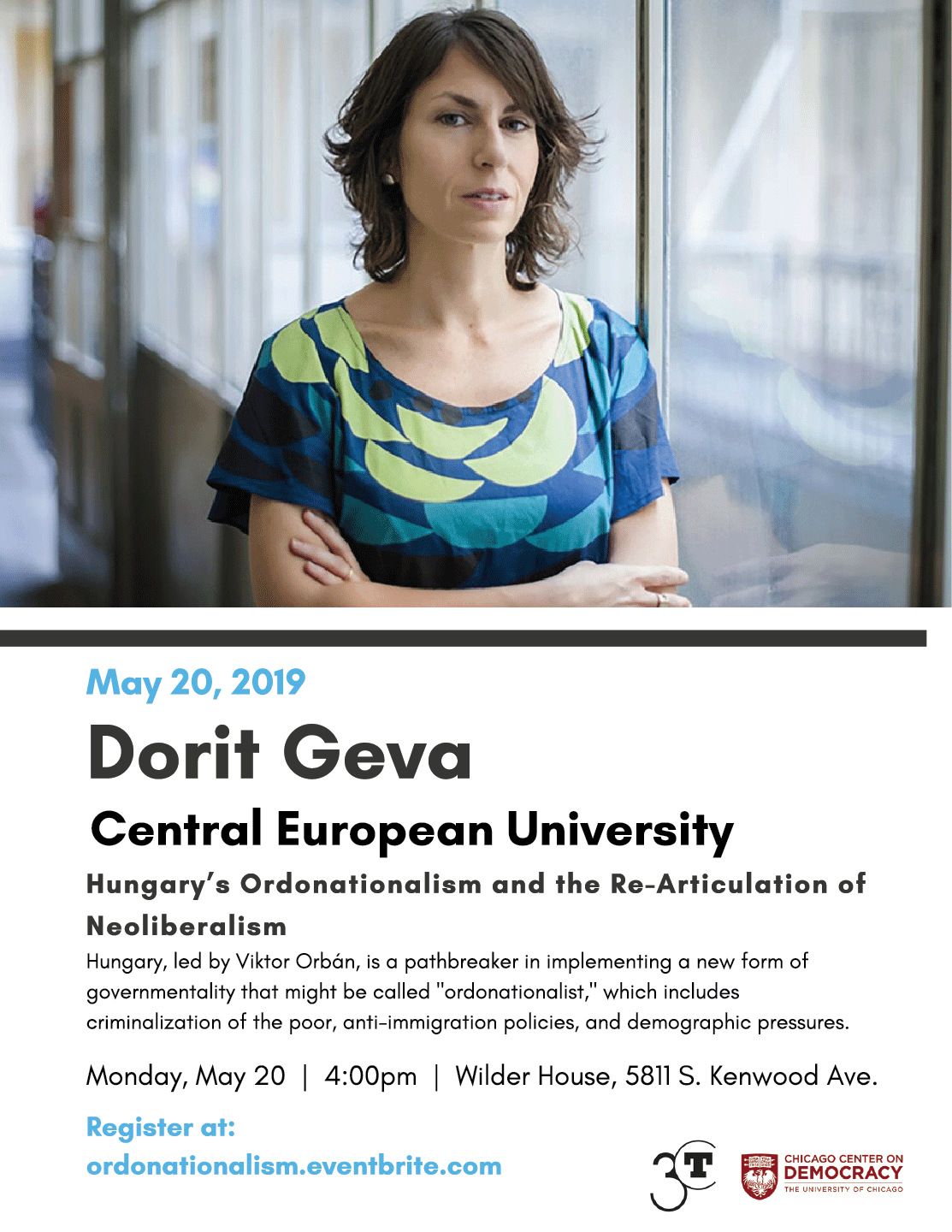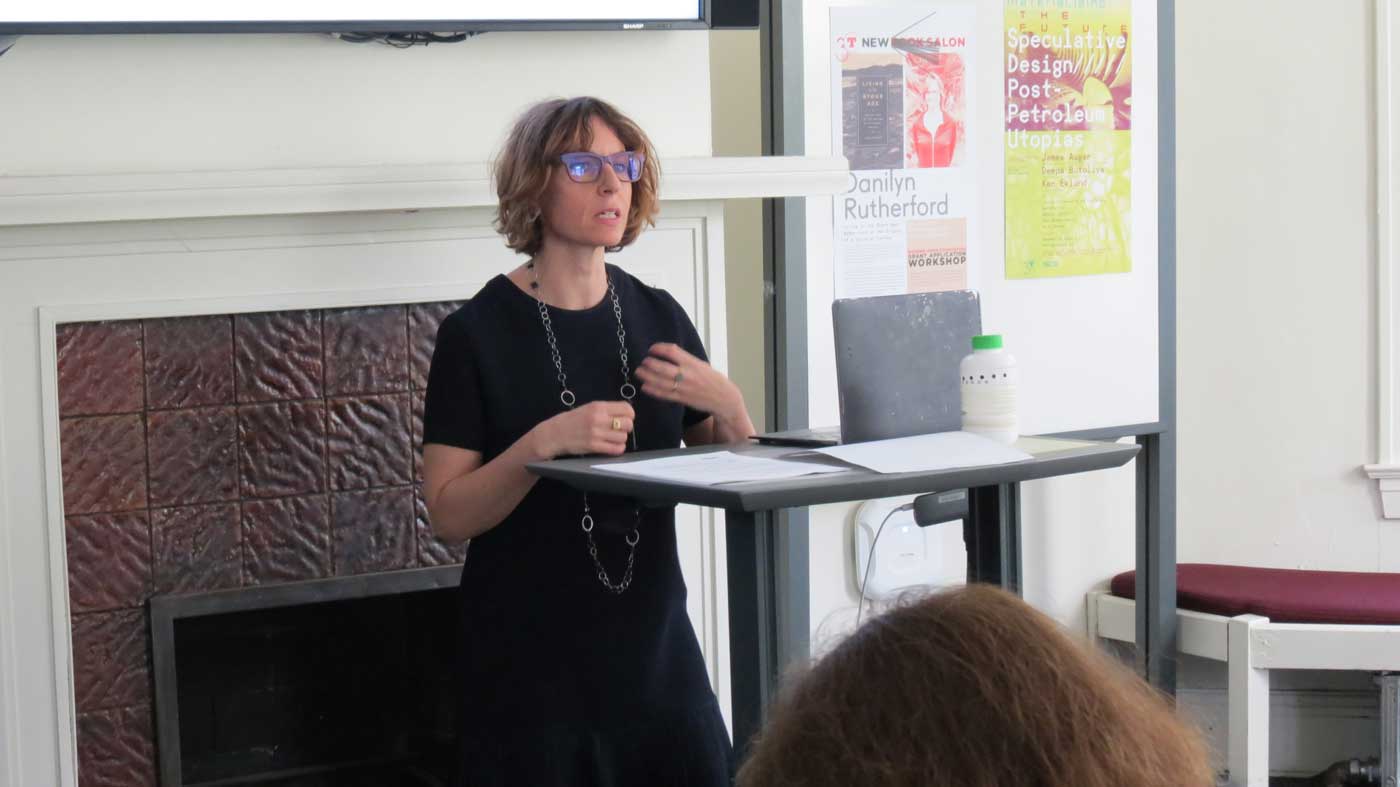 Viktor Orbán's Hungary is a pathbreaker in implementing a new form of governmentality we can call ordonationalist. Ordonationalism is a composite of four features:
Political neoliberalization through the rise of technocratic economic expertise
An ordoliberal ideology emphasizing a strong sovereign state, and strong leadership, steering nationalist-capitalist market competition
Endorsement of neoliberal morality through punishment of the poor
Racist ideologies fostering internal solidarities within the "pure" ethnic nation, and which denies class politics
These strands have hybridized and have re-articulated the relationship between governmentality and sovereignty. Ordonationalism privileges an equivalence between national territory and capitalist market, and insists on radical sovereignty in steering capital accumulation. Its racist nationalism defends the "native" white population, even as ordonationalist governmentality punishes all poor people, including the poor white population which, in a populist twist, is now defined as outside "the people." This paper will trace how Hungary's ordonationalist promotion of national market competition, alongside intensified criminalization of the poor, its virulently anti-immigrant and anti-refugee politics, and its peculiar social policy experiments binding promotion of (white) middle-class home-ownership and financialization with promotion of (white) middle-class childbirth and demographic pressures on women, together reconfigure strands of twentieth-century neoliberalism into something new. It briefly considers whether this model is emerging elsewhere, and the crucial role of the new middle classes in lending stability to such regimes.
Dorit Geva is Associate Professor and Chair of the Department of Sociology and Social Anthropology at CEU. She joined the CEU after spending four years as a Harper-Schmidt fellow from 2007-2011. Her current work focuses on the gender politics of populist rightwing movements in France and Europe. She is also studying the moral epistemics of anti-gender mobilizations, is developing a  model for understanding the emergence of what she calls the"ordonationalist" party ideology in Europe and globally, and is tracing how contemporary political movements are a reaction to a decline in the modern state's infrastructural power.